Fall Revival
September 27 - October 2, 2020
Sunday: Regular Times
Monday - Friday: 7:00 pm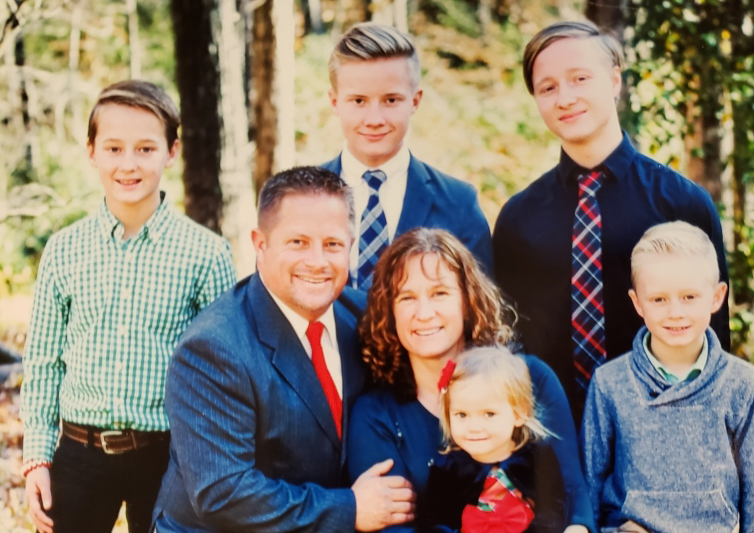 ---
Evangelist Dwight Smith
---
A Personal Description
The Lord allowed me to be born into a Christian home on December 1, 1973. As a four year old boy, I received the LORD Jesus Christ as my personal Saviour. A few weeks later, I was baptized into a Bible-believing Baptist church in the northwest corner of IN.
God called me to preach the moment I was saved. This fact became more and more evident as I grew older, and in the middle of my sixth grade year, I surrendered myself completely to the Lord's will. From then, my desire to preach the gospel increased, doors of opportunity opened, and several others noticed God's call upon my life.
When I graduated from high school, I enrolled at Ambassador Baptist College where I received specific training for the field of evangelism. Four years later, the Lord allowed me to graduate with a Bachelor of Biblical Studies Degree. In January of 1997 I launched into full-time evangelism. I received my Master's Degree from Ambassador in 1998. In April of the same year I was ordained to preach the gospel by Berean Baptist Church of Shelby, NC.
On October 3, 1998, God allowed me to marry Amber Caple. Amber is a great asset to this ministry of evangelism. She aids in the music as a pianist, accompanist, and singer. She also holds special children's meetings throughout a week of services.
The Lord has blessed our home with five wonderful children. On July 26, 2002 Nathaniel Theodore Smith was born into our family. Then on March 23, 2005 Peter Benaiah Smith was born. On August 29, 2007 Timothy Dwight entered our home. On March 31, 2010, the Lord gave us Andrew Micaiah. Then, on January 4, 2017, the Lord blessed us with a daughter: Audra Gabriella Smith. Our entire family travels as a team and has been around the world serving Jesus Christ together.
A Pointed Direction
Since 1997 the Lord has allowed me to travel and preach in forty-nine states and twenty-two foreign countries. We are members of the Victory Baptist Church, Lattimore, NC, where Tom Faulk is the pastor. It is our sincere desire to serve Jesus Christ through local churches, preaching the gospel both in the United States and on the mission field. I am praying that God will in some small way use us to see a genuine, widespread, deep-seated revival and awakening in this generation.
It is my firm conviction that the ministry of the evangelist is a Biblical and desperately needed gift for today (Ephesians 4:11-12). I have been preaching in this type of itinerant ministry since 1997, and with God's help, I intend to do so for the rest of my life. I am available to preach revival meetings, evangelistic campaigns, youth retreats, camps, and school revivals.